Discover our new exclusive collection, featuring the playful illustrations from Con Pollo: A Bilingual Playtime Adventure by superstar team-up Jimmy Fallon and Jennifer Lopez.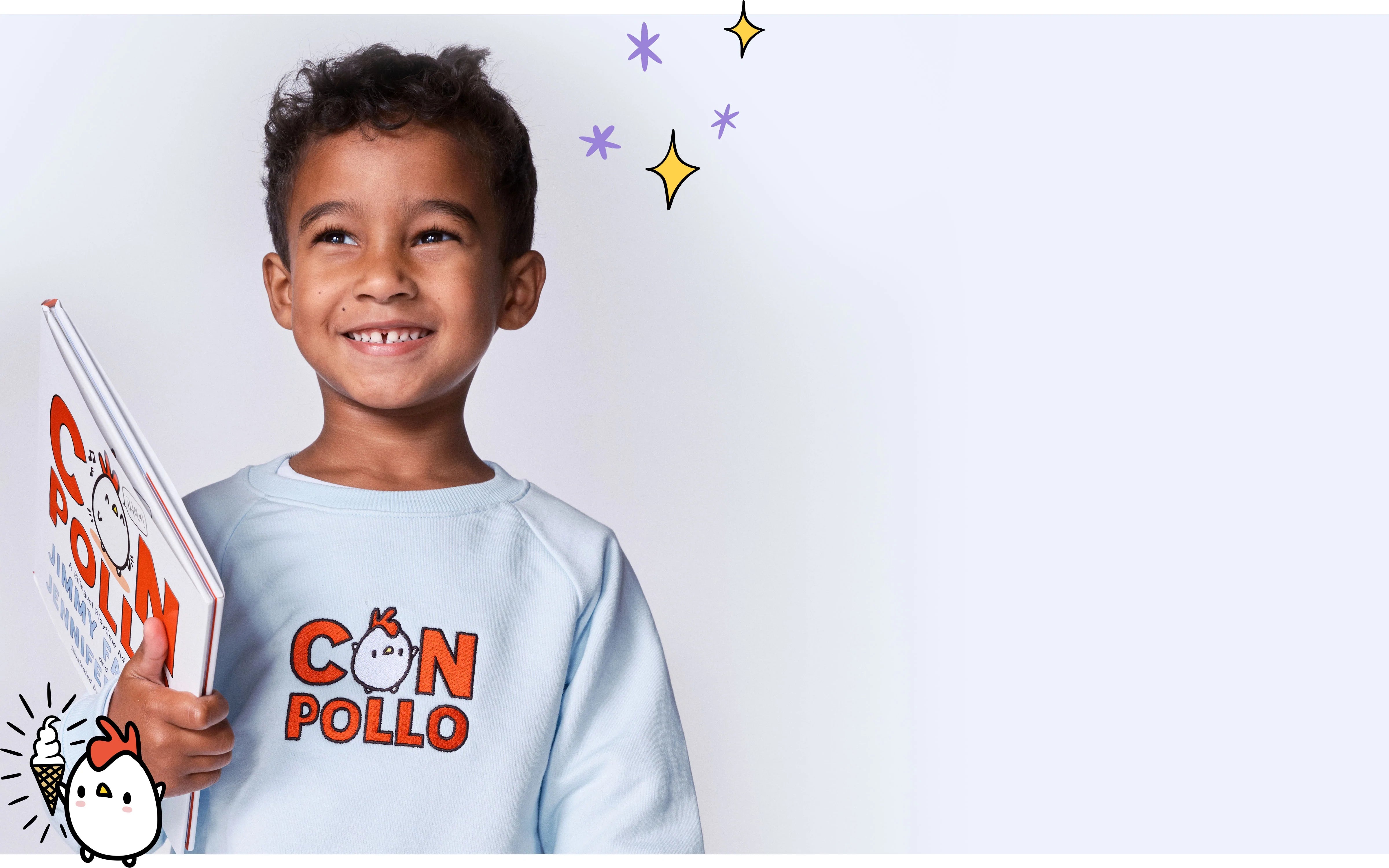 With the classic comfort of our organic, pima cotton pajamas and French terry pullover sweatshirts, this collection includes looks for mom, dad and kids.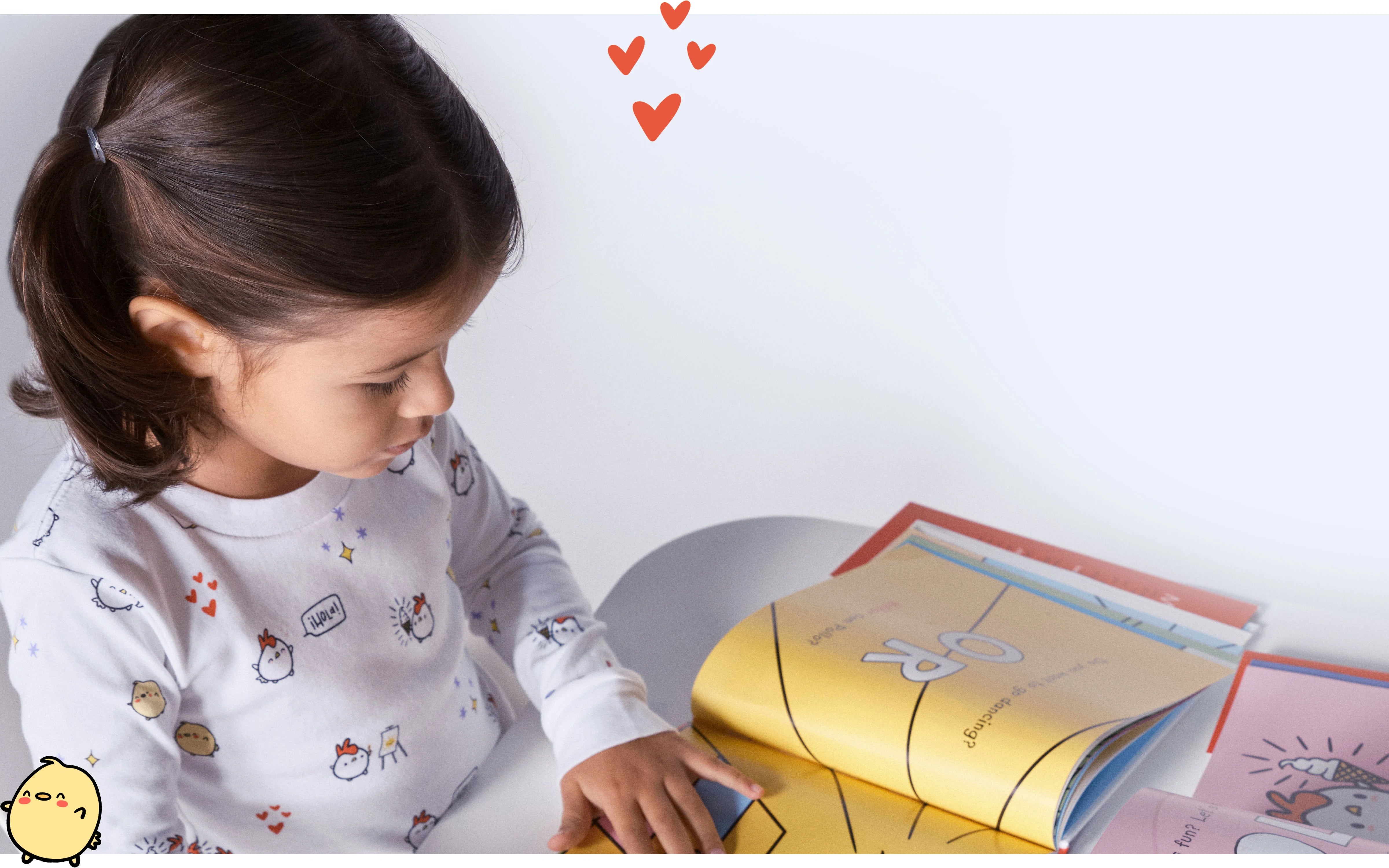 Charmed by the spirit of Pollo – who wants to play, and play, and play all day! – we were inspired to bring this clever chicken to life by featuring Pollo on pullovers (to be worn for play all day!) and pajamas (to be worn after all day play!).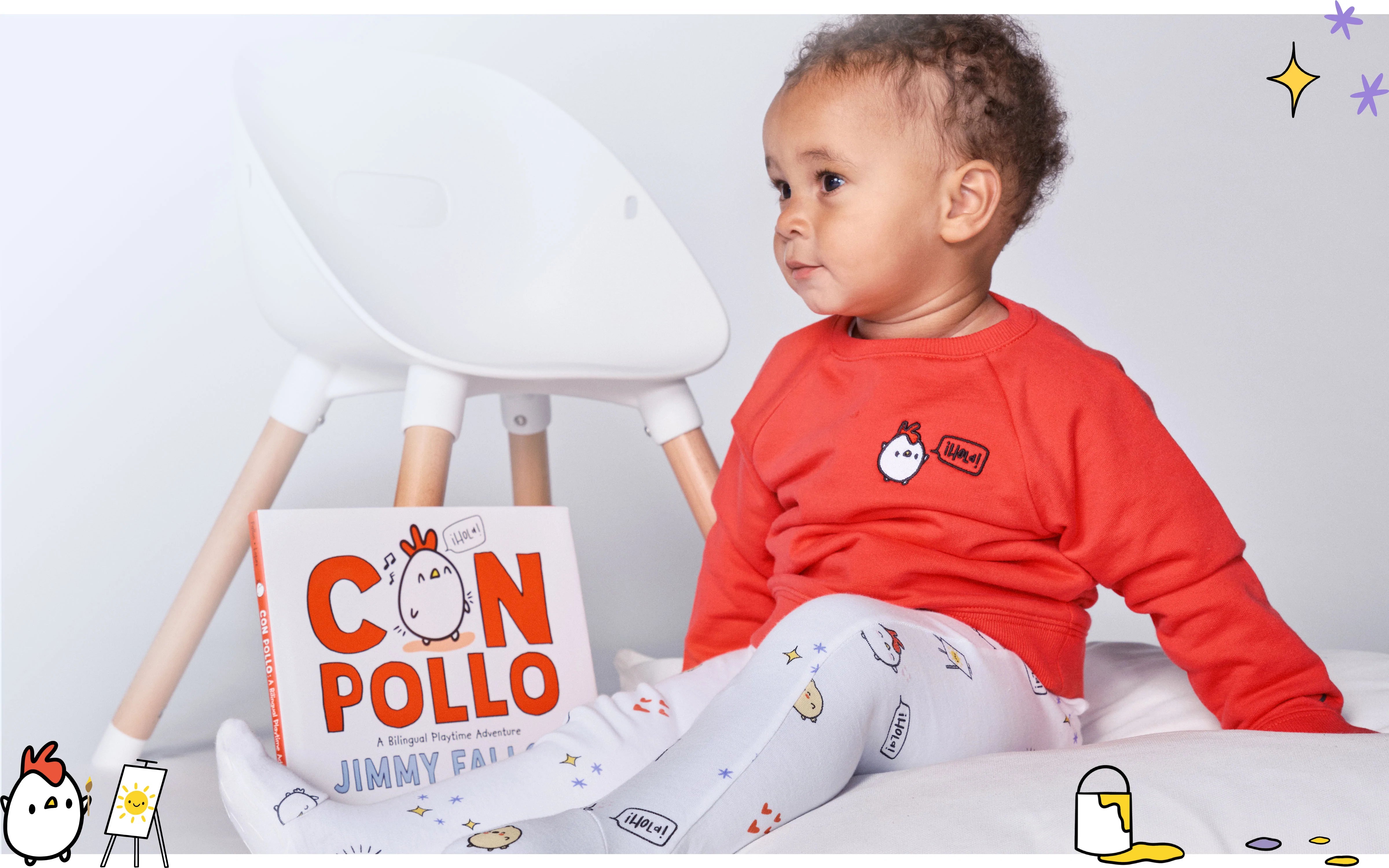 Printed and embroidered on our beloved cozy organic cotton, Pollo is sure to make reading more fun (and comfortable) for even the littlest book lovers.